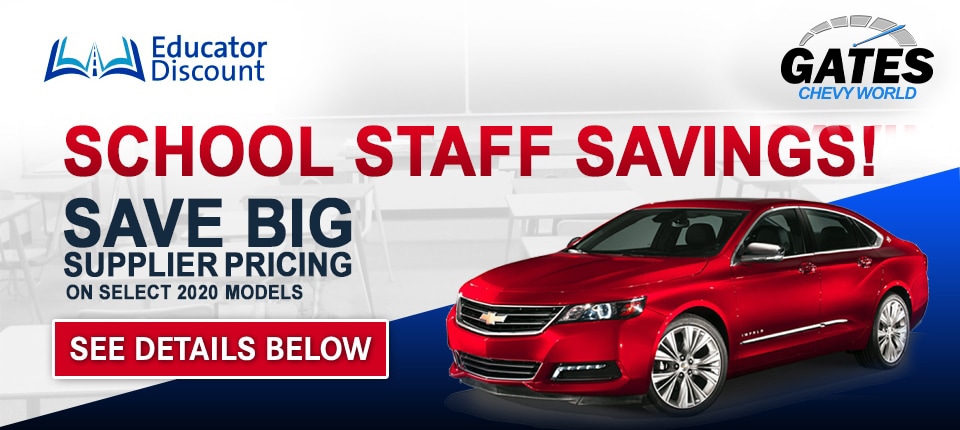 To those who make us who we are, Chevrolet and its dealers proudly offer special pricing for educators†. Through September 30, 2015, current employees of a public or private school, university or college are eligible to participate in the new Educator Discount program and receive a discount on the purchase or lease of select new 2021 or 2020 Chevrolet vehicle†. Check out our award-winning, fuel-efficient lineup to find the perfect vehicle for you.
GET YOUR DISCOUNT
2. Get your discount code authorization.
3. Visit Gates Chevy World and drive home with your new GM vehicle.
Have questions about the Educator Discount Program?
Contact us today at (800) 590-0502
*Must be employed by a public school, private school, college or university. Please note that teachers employed by state or municipal governments may be subject to restrictions that limit their ability to accept this offer. Accordingly, this offer is void unless permitted by state and municipal laws, regulations, rules, ordinances, policies, codes of conduct, and other directives or standards regarding ethics and gift acceptance by state and municipal employees. By accepting this offer, you verify that it complies with all restrictions regarding ethics and gift acceptance that apply to you.